Beer Boosters Would like to...

Thank all of our volunteers and all who have contributed to making this school year a success for our students.

We hope to see you at one of our future Beer Booster Club meetings.

We look forward to helping make 2018/2019 a great year for our Beer Families!
Your Current 2018/2019 Board
President- Open
Vice President- Lisa Elswick jadestar2403@gmail.com

Secretary- Mary Jo Brockman
maryjoe810@aol.com

Treasurer- Ami Sikorski
amisikorski@gmail.com

Public Relations- Joe Abbott
robynrocky@wowway.com





Join us at a meeting!
7 pm on these dates:
9/19, 10/16, 11/13,
1/2
2, 3/19, 4/23, and 5/14!
We look forward to seeing you there!
​*** Pictures for the Yearbook
Ms. Osmanagaj is requesting if any parents have taken pictures of any of the sports events or any other events at Beer MS, if you are willing to share them for the yearbook please email them to mosmanagaj@wcskids.net.

Family Donation Form:
Beer Baron Family,
There are many ways you can donate or fundraise to help support our students and staff. All money raised goes to support various programs for your child such as field trips, the Baron Buck program, new equipment, 8th grade farewell, Honor Roll banquets and much more. Check out ways you can donate here:


Bagel Days!
9/28 10/19 11/16
12/14 1/25
3/22 4/26 5/31
Bagels will be sold between 1st and 2nd hr and also between 2nd and 3rd hr.
Powered by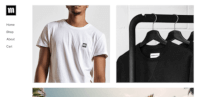 Create your own unique website with customizable templates.